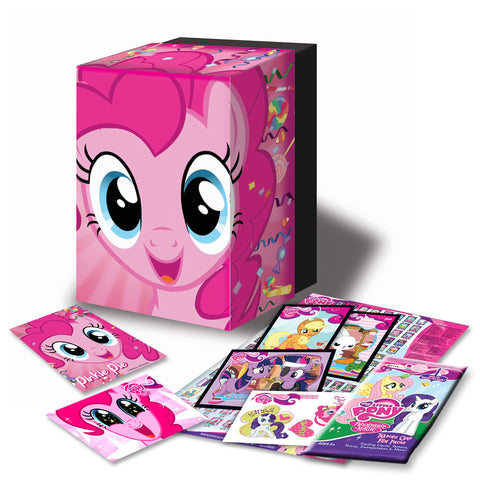 Out Of Print
MLP Collector's Box - Pinkie Pie
$ 10.00
This product is unavailable
Pinkie Pie Collector's/Deck Box.  Includes a random variety of trading cards, tattoos, plus 1 poster/checklist with images of the cards from Series 1 Trading Card Fun Pack Collection, 1 Pinkie Pie sticker, and 1 Exclusive Series 1 Pinkie Pie Foil Card # F36.  This is the only way to obtain this foil card!
Inside dimensions:  Approx. 2.5" x 3.5" x 5.75"
Outside dimensions: Approx. 2.75" x 3.75" x 6"
Box holds approximately 400 loose cards (not included)