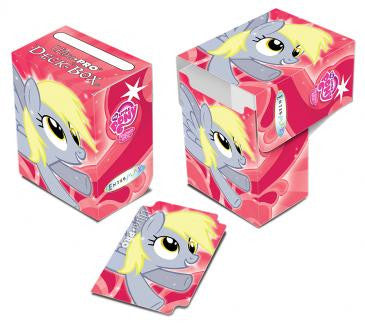 Out Of Print
MLP Deck Box - Muffins
$ 2.99
This product is unavailable
Out of Print - Very Limited Supply!
My Little Pony Full-View Deck Box featuring the very special pony, Muffins.
Enterplay partners with Ultra Pro to present the finest quality in card protection.  Top loading Deck Box with full flap cover. Holds 82 cards in Deck Protectors sleeves. Acid free, durable polypropylene material. Includes one matching divider.