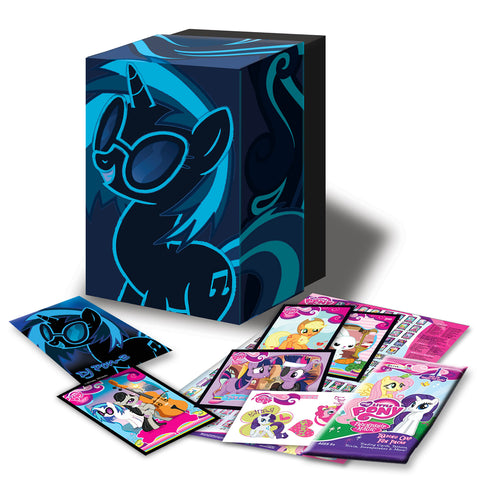 Out Of Print
MLP Collector's Box Set - DJ Pon-3
$ 10.00
This product is unavailable
This collector's box featuring fan-favorite DJ Pon-3 includes a random variety of trading cards, tattoos, plus 1 poster/checklist with images of the cards from the Series 1 collection, 1 DJ Pon-3 sticker, and 1 Exclusive Series 1 Foil Card - DJ Pon-3 & Octavia (#F42).  This is the only way to obtain this foil card!
Inside dimensions:  Approx. 2.5" x 3.5" x 5.75"
Outside dimensions: Approx. 2.75" x 3.75" x 6"
Box holds approximately 400 loose cards