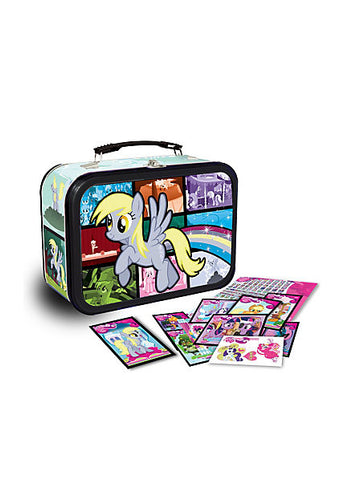 Out Of Print
MLP Tin - Special - stuffed with collectible fun!
$ 17.50
This product is unavailable
Special Collector's Tin with Handle, featuring high-gloss and embossed artwork of this fan-favorite pony!  Includes an exclusive Series 1 Foil Card ("Untitled #F43), Poster and variety of trading cards, tattoos & standees.   This is the only way to obtain this foil card! 
Each Tin Contains:
-1 Exclusive Foil Card "Untitled" (#F43)
-1 Poster/Checklist
-Assortment of approx. 25 random trading cards, standees, foil cards, and tats.
My Little Pony Friendship is Magic