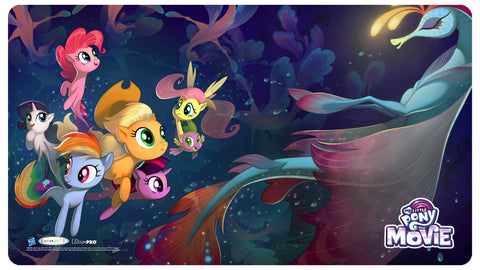 Out Of Print
MLP Movie Play Mat - Seaponies + Bonus Foil Card!
$ 20.00
This product is unavailable
Playmat featuring the stunning image from My Little Pony The Movie.  Stunning artwork, durable, and designed to protect your cards during game play and deck building.   Use under your keypad and mouse, use for card games.    Approx. 13.5" x 24".