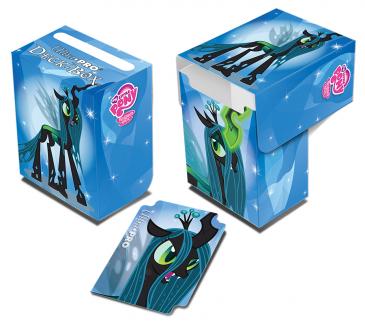 Out Of Print
MLP Deck Box- Queen Chrysalis
$ 2.99
This product is unavailable
My Little Pony Top loading Deck Box to hold standard (Magic) sized trading card game cards. Holds 82 cards in Deck Protectors sleeves. Acid free, durable polypropylene material. Includes one matching divider. Features Queen Chrysalis!
Official My Little Pony Deck Box featuring Queen Chrysalis!
Holds up to 82 standard (Magic) sized trading cards in Deck Protector sleeves
Includes one matching bonus deck divider
Made with archival-safe polypropylene materials
Protect your cards or use it to hold tokens, dice and other accessories!